Alba Veliu is the founder and director of FEMRAT. She has a Bachelor of Arts in Political Science and Political Economy, and is currently in pursuit of her MSc in Developmental Economics and Global Governance at the University of Gothenburg in Sweden, where she is currently based. She is dedicated to the truth of the human experience, and hopes to illuminate the divine feminine of the human spirit. She loves sunflowers, scribbling ideas into her decaying journal, the folk iso-polyphony of Southern Albania, yoga and her fiancé.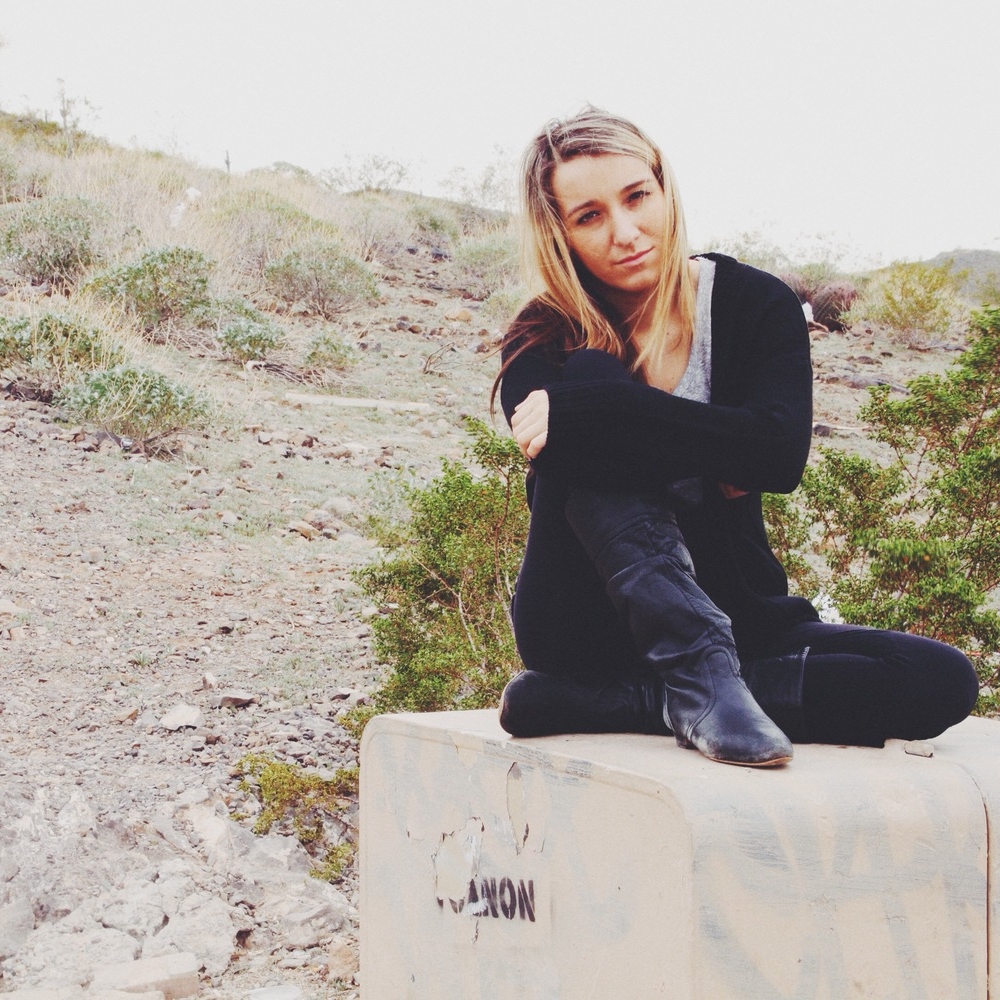 Fortesa Latifi lives in Tucson, Arizona, but her roots are in Drenica, Kosova. She has a Bachelor of Science in Family Studies and Human Development, with a concentration in Health Psychology from the University of Arizona. Her first book of poetry, "This Is How We Find Each Other" was published in December 2014 through Where Are You Press. She has wanted to be a writer since she was old enough to hold a pencil and is still in awe that her childhood dreams have all unfolded before her. Fortesa draws all of her inspiration from her personal experiences- reading her poetry is like catching a glimpse of her diary, but she doesn't mind. Her favorite topics to explore are losing love and finding it, feminism, and her family and country's history. She hopes to write the kind of novel that you will dog-ear and pass onto your daughter. Fortesa loves converting people to feminism, reading the same books over and over, and drinking coffee in cafes across the world.
Valdet Selimaj was born in New York to Kosovar Albanian parents, and moved to Michigan when he was a teenager. He is currently in school to pursue a Business degree. Valdet enjoys writing in his spare time and has been blogging for over a decade. Valdet came out of the closet as gay when he was 17. It was a lonely and challenging experience that has motivated Valdet to reach out and help other gay Albanians who are facing the discrimination and stigma he also faced. He is a strong advocate for the Albanian LGBT community in Albania, Kosova, and the United States, so that our LGBT brothers and sisters know that they are not alone and beautiful just the way they are.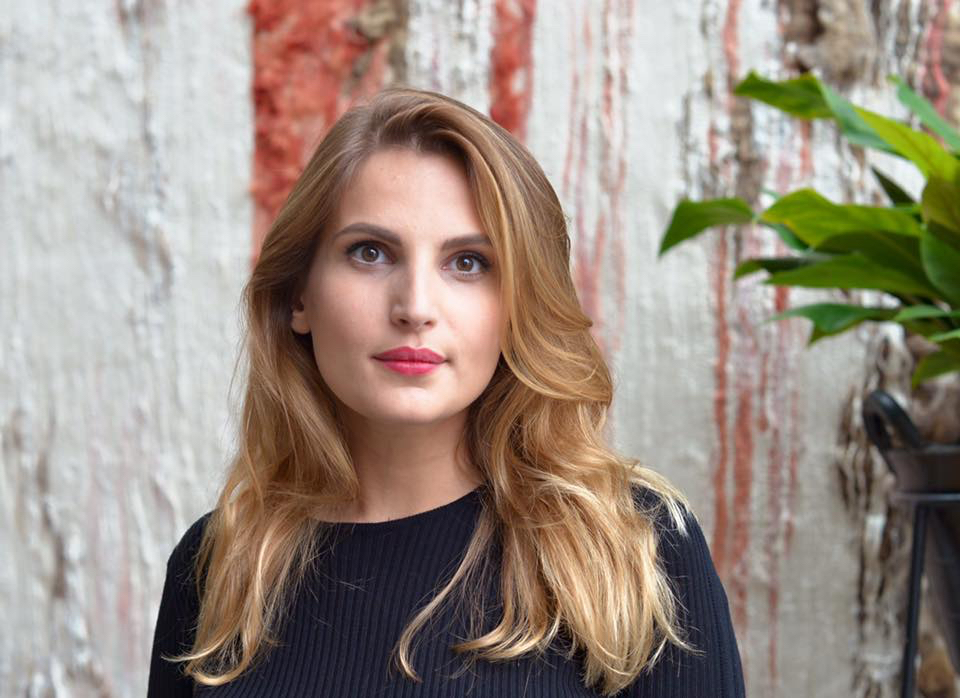 Agoneta's life journey began in 1991 in Peja, Kosovo. After a brief stay in Kosovo, her parents decided to escape the political instability and leave with the hope for a better future in the Netherlands. At a young age she started writing as a way to obtain a better understanding of the difficulties of growing up between two cultures. Other things that inspire Agoneta are rainy days, the love of her sisters, the admiration for her parents, and myths and the concept of freedom. In 2013, she obtained her LL.B degree in Law from the Erasmus University in Rotterdam, after which she specialized in the field of law where she is most passionate about: human rights. In 2015, she obtained a LL.M master's degree in International and European Law and at present, Agoneta Zukaj is finalizing the master Administrative and Constitutional Law. Currently, she lives in Strasbourg, France, where she works as a trainee at the Council of Europe within the Directorate General of Human Rights and Rule of Law.
Fatmire Gjonbalaj Marke was born in the United States, with roots in Vuthaj, Montenegro and Malisheva, Kosova. She holds a Bachelors in History and Masters in Teaching and Social Studies. She is passionate about education, special education, history, women's rights and human rights. Fatmire is currently working on a book about the human rights violations in Bosnia and Kosovo, specifically the victimization of women as a weapon. She enjoys collecting vintage books, traveling with her husband, her little girl and writing. Fatmire also has an extensive Albanian costume collection and wishes she could wear them everyday.
Ardiana Shala Prishtina was born in 1983 in Prishtina, Kosova. After getting a degree in Psychology from the Free University of Berlin, Ardiana returned to her hometown where she currently works as a youth and family counselor and psychotherapist. She is active within the nonprofit sector as counselor and mentor for early childhood education and development; peace building; mental health among youth; children's rights and gender equity. As a psychologist she is determined to challenge the stigma and discrimination associated with mental illness. She writes poetry in Albanian, German and English.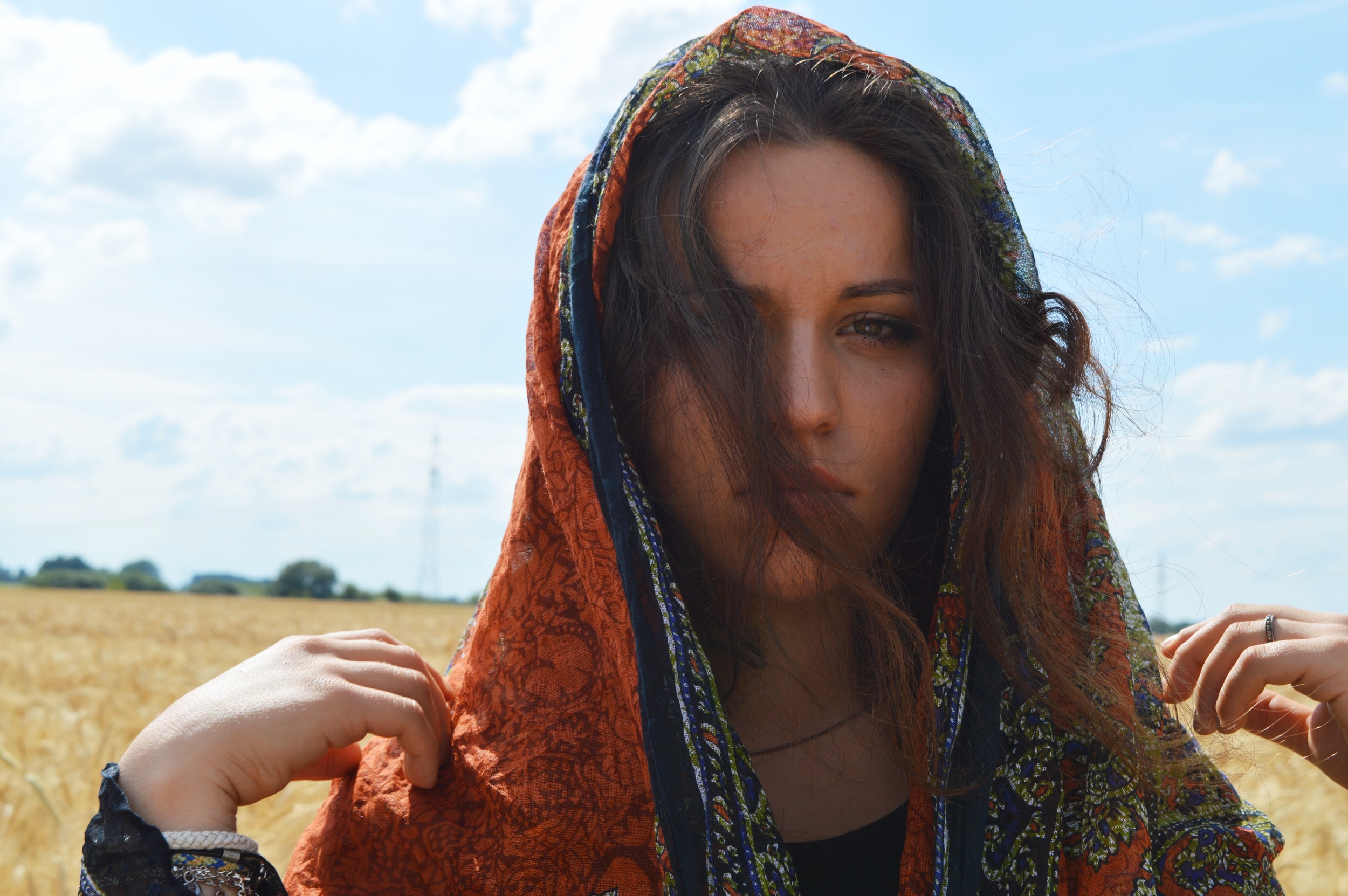 Elona Beqiraj lives in Germany, but her roots are in Rugova, Kosova. She is currently a high school student and plans to study journalism after she graduates. She loves traveling, stringing words together, and singing while strumming the two strings of her cifteli. She dreams of one day moving back to Kosova, where she will hike in the mountains of Rugova, drink Nescafé with her cousins in Pejë, and capture her country's majestic beauty through her lens. Elona is in the midst of working on a project to empower and enlighten youth across the Albanian diaspora and enable them to understand and commemorate the Kosova War of 1999. Through the photographs and memoirs of those who lived through the war, she vows to never allow the courage and strength of her people to be forgotten.
Kaltrina Ademi was born in Libya, raised in Germany, and currently lives and works in London, but her roots are in Kosova. She holds a Bachelor's Degree in Media and Communications from the University of Westminster and is hoping to continue working on her Masters in Political Science at the King's College University of London in Autumn of 2015. She started writing when she was 8 years old, and throughout the years it became her way of processing thoughts and feelings that she had trouble to express. In 2008 she won Poetry Prize of the year awarded by the Brentano Gesellschaft in Frankfurt, Germany. She continued to post poetry on different German outlets and is also a painter and artist, with some of her works having been shown at the UNESCO exhibition in Paris in 2008. She also is known for starting the feminist series of posts, "Let's Talk About Sex", on Kosovo 2.0 in 2011, that spoke of gender Identity, sexism and a predominantly misogynist culture. Kaltrina has been hiding in the shadows for the past few years, as she would like to call it, in order to focus on herself and the woman she wants to become. She would like to write the kind of pieces that give women the strength and determination to face their fears, and the courage to detach themselves from outdated social norms and ideals that stand in contrast to their own identity.
Livia Durdia was born in Berat to a Beratase father and a Fierake mother. A wholehearted Jugore, she considers both cities home. As she approaches the first trip back to the homeland in a couple of years, Ismail Kadare's lines from Longing for Albania: " I was filled with longing/ For the Albanians." ring out especially true. When she is not scowling at anyone who makes idiotic comments about the Balkans, listening to Sotiria Bellou's haunting, brilliant music, or dreaming about Mt. Tomorri, she is most likely obsessively reading or writing. She studies at the New School in NYC, and is always comparing and critically thinking about her home(s) but also, as a Shqiptare-Amerikane, the idea of home itself.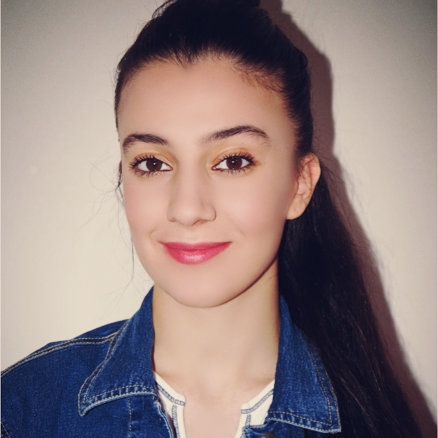 Megi Xhafaj lives in Ballsh, Albania. She is senior in high school, with the best grades in her class, but without even the slightest idea of what to be in the future. Regardless of the journey she embarks on after high school, she vows to only do something that will help to make a change within her community and culture. Art is her sanctuary, and Megi's favorite form of expression is with a paintbrush in her hands, and piece of paper at her fingertips. Her paintings and prose are inspired by the society she lives in, and the people surrounding her. Her greatest sources of inspiration come from her mother, and Carol Rossetti, who like Megi, incorporates words with illustrations.
 
Nora Selmani lives in England, but her roots are in Lipjan, Kosova. She is currently a second year English Literature and Creative Writing student at the University of Birmingham. Nora Selmani is the Women's Officer at her university, and enjoys writing poetry as its pliable form lends itself most easily to the subjects she enjoys writing about: Kosova, womanhood, and the city. Her greatest influences include Margaret Atwood, Ismail Kadare, Warsan Shire and e.e. cummings. When she's not writing, Nora can be found discussing women's rights, drinking kafe Turke, and reminscing the young Al Pacino.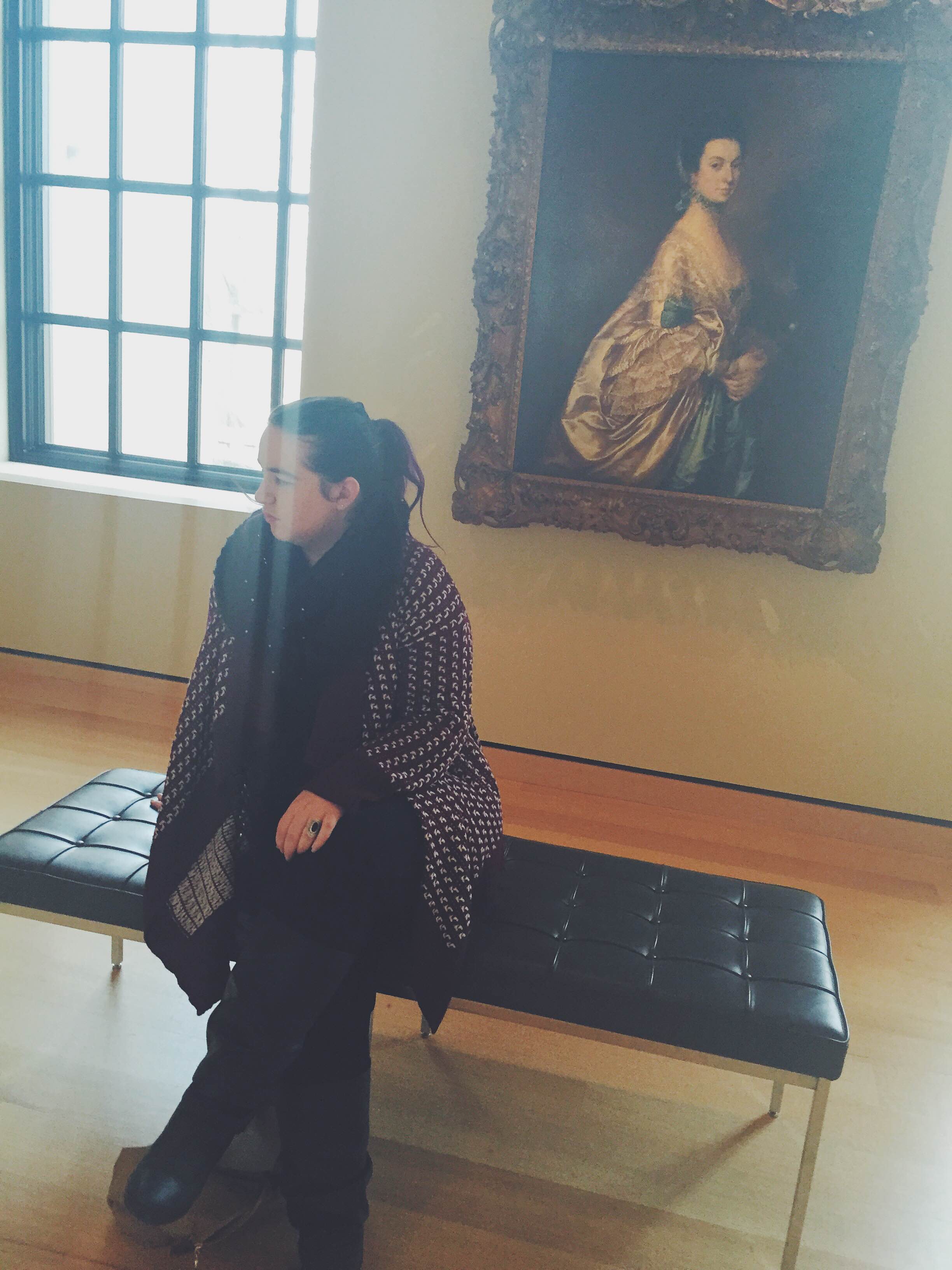 Seivi Katro lives in Boston, but her roots are in Elbasan, Albania. She is currently pursuing a Bachelor of Arts in English with a concentration in Creative Writing at the University of Massachusetts Boston. Her short story "Coming Home: Rruga per ne Shtepi" has been published in UMB's literary journal "The Watermark". She enjoys spending her free time in museums and bookshops, drinking coffee, and eating Nutella with a spoon out of the jar.